Konopka-Marsden & Sons
"Your comfort and satisfaction are our highest priorities." At Konopka- Marsden & Sons, we realize that with every heating and cooling service call, our customers are entrusting their homes and their facilities to our care. We acknowledge this responsibility by striving to exceed our customer's expectations through each and every heating and air conditioning service call.
Financing Available
Buy today and pay over time!

Konopka-Marsden & Sons is an official contractor of South Jersey Gas! Click the download link below to see how you can save money and gain financial help using South Jersey Gas's Clean Energy Program.

Now Accepting Online Payments
Konopka-Marsden & Sons accepts all major credit cards plus ACH (automatic payments) for contracts.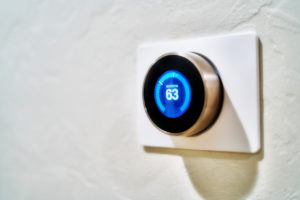 Welcome!
For over   years, Konopka-Marsden & Sons have been providing outstanding heating, cooling and refrigeration services to all of South Jersey.
Do you need a new heating or air conditioning system? Or perhaps you are not sure if you should repair the one you have. Our team of factory-authorized professionals will guide you through the process of evaluating your current system and, if necessary, help you to select the very best system that's right for your family's or business's needs and budget.
Emergency?
Has your heater or air conditioning stop working? Maybe your walk-in refrigerator is on the fritz? Unlike our competitors, Konopka-Marsden & Sons never charge extra for emergency visits! Call us today at 609-465-0770 or 609-780-7327 during non-business hours.
Need electrical work?
No problem!
We are affiliated with Marsden and Son's Electric.
Call: 609-898-0070 or email [email protected] for immediate help with all your electrical needs!
Konopka Marsden is a certified Trane dealer!
Trane's Spine Fin line or products are the preferred choice for shore home and business owners!
Corrosion resistance begins with
the manufacturing process.
Trane manufactures Spine Fin on patented high-speed machines that cut, form and wrap aluminum fin stock around aluminum tubing. The tubing rises through a colored adhesive bath in the center of the machine, which coats the tube. Tension rollers wrap the ribbons tightly to the tube using the bonding adhesive. A seam of the adhesive extrudes between the fin wraps, which not only locks the fin stock on the tube, but also forms a protective barrier against moisture and
US Navy research testimony
In a corrosive environment (coastal or urban), heat exchanger performance can degrade quite rapidly. According to an unbiased study performed by the United States Navy Civil Engineering Laboratory, Naval Construction Battalion Center in Port Hueneme, California, evidence of the fact, and support of all aluminum coils in such environments is presented. Technical Report #N-1560 observes that after 24 months, aluminum tube/ aluminum fin, heat exchangers are performing 32% better than copper tube/aluminum fin units.
A protective cabinet prevents damage.
The outdoor coil in an air conditioner or heat pump can easily get damaged in a backyard environment. Lawn equipment, damaging hail, even baseballs, sticks and tree limbs can all add years of wear and tear to a heat exchanger. Trane's protective cabinet design prevents coil damage by encasing the heat exchanger in heavy gauge steel louvered panels. These panels allow air to pass through the cabinet, but seal out dangerous external elements.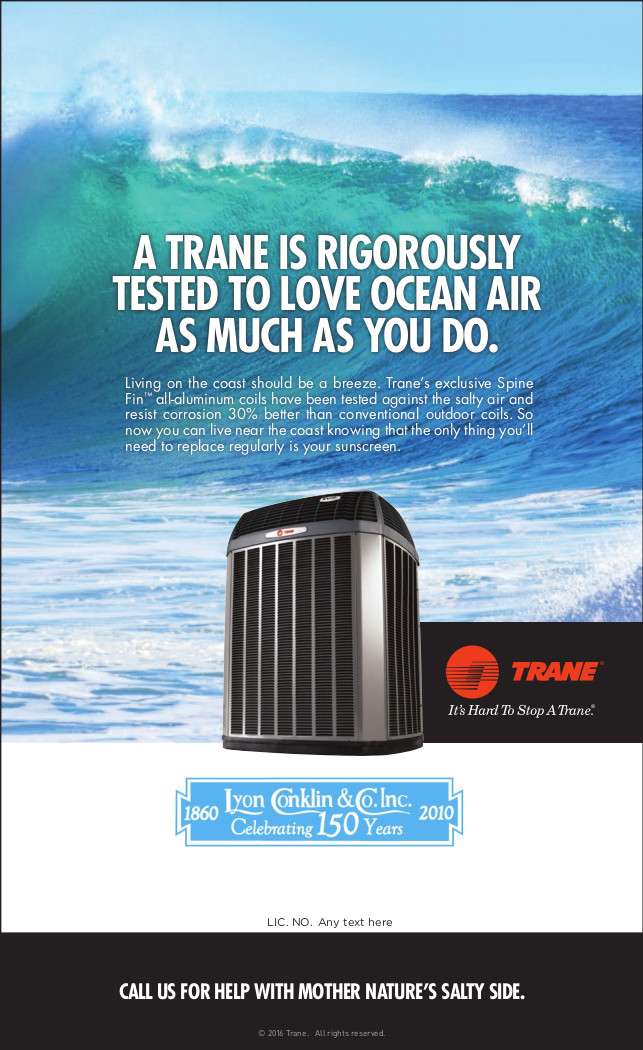 Residential Service
Since 2005 Konopka-Marsden & Sons have been keeping families comfortable all year long. We also provide emergency service so you never have to sacrifice your family's comfort.
Commercial Service
Konopka-Marsden & Sons offer a wide array of commercial and industrial heating and air conditioning products and repair services, to name a few: freezers, ice machines, Reach ins, Walk in box, coolers.
Service Area
Avalon
Cape May
Cape May Court House
Del Haven
North Cape May
Wildwood
West Cape May
Stone Harbor
Sea Isle City
Villas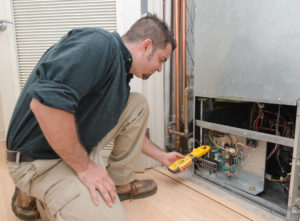 Dependable
Our reputation for professional and quality HVAC and refrigeration is known throughout New Jersey.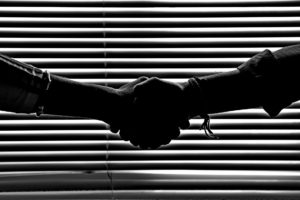 Satisfaction Guaranteed
We have many satisfied customers, both homeowners and commercial clients.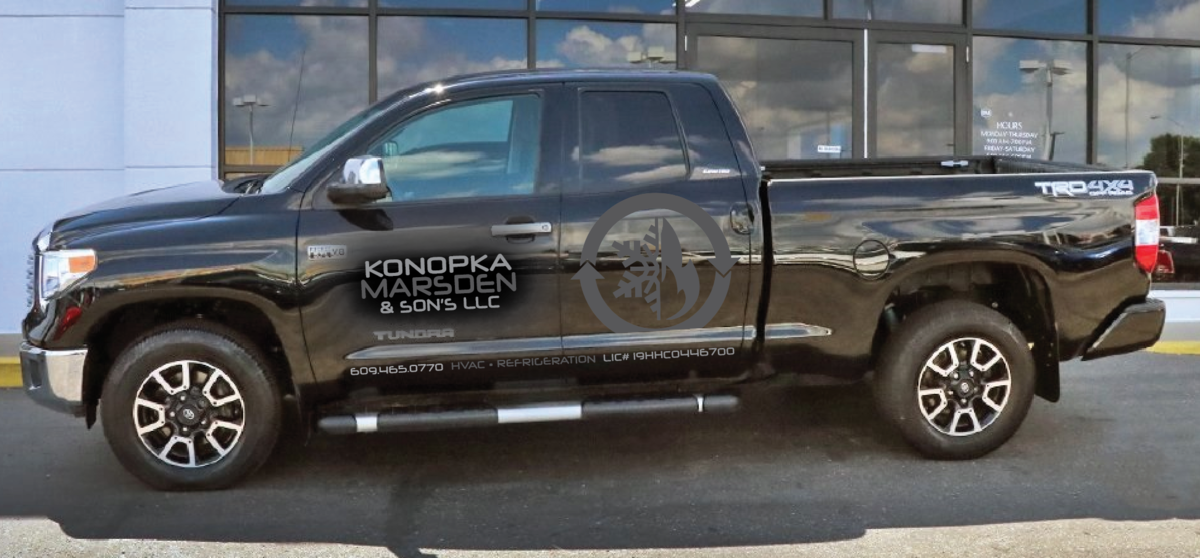 Fully LIcensed & Insured
Unlike many "part-time" heating and air contractors, we are fully licensed and insured!